King's Kids Children's Ministry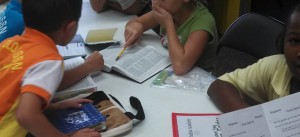 Every Wednesday evening from 6:30 PM to 8 PM, we invite your children (between the ages of 4 and 11) to join us for games, singing, scripture memory and Bible lessons. After a general assembly the children are split into three age groups in which your child will be in class with his/her peers and receive Bible teaching designed for their age group.
Teachers; Ms. Vicki Hamilton, Ms. Sonja Barber, Ms. Angie Willis and Bro. Bruce Willis
K4-1st grade
Bible songs and lessons for Pre-K and Kindergarten-aged children.
2nd & 3rd Grade


Scripture memory and lessons aimed at children ages 7-9.

4th & 5th Grade
Lessons geared for pre-teens and teens between the ages of 10-11.